"QUEST FOR GOLD" mission accomplished at Expo Gast World Cup Culinary Competition Nov 2014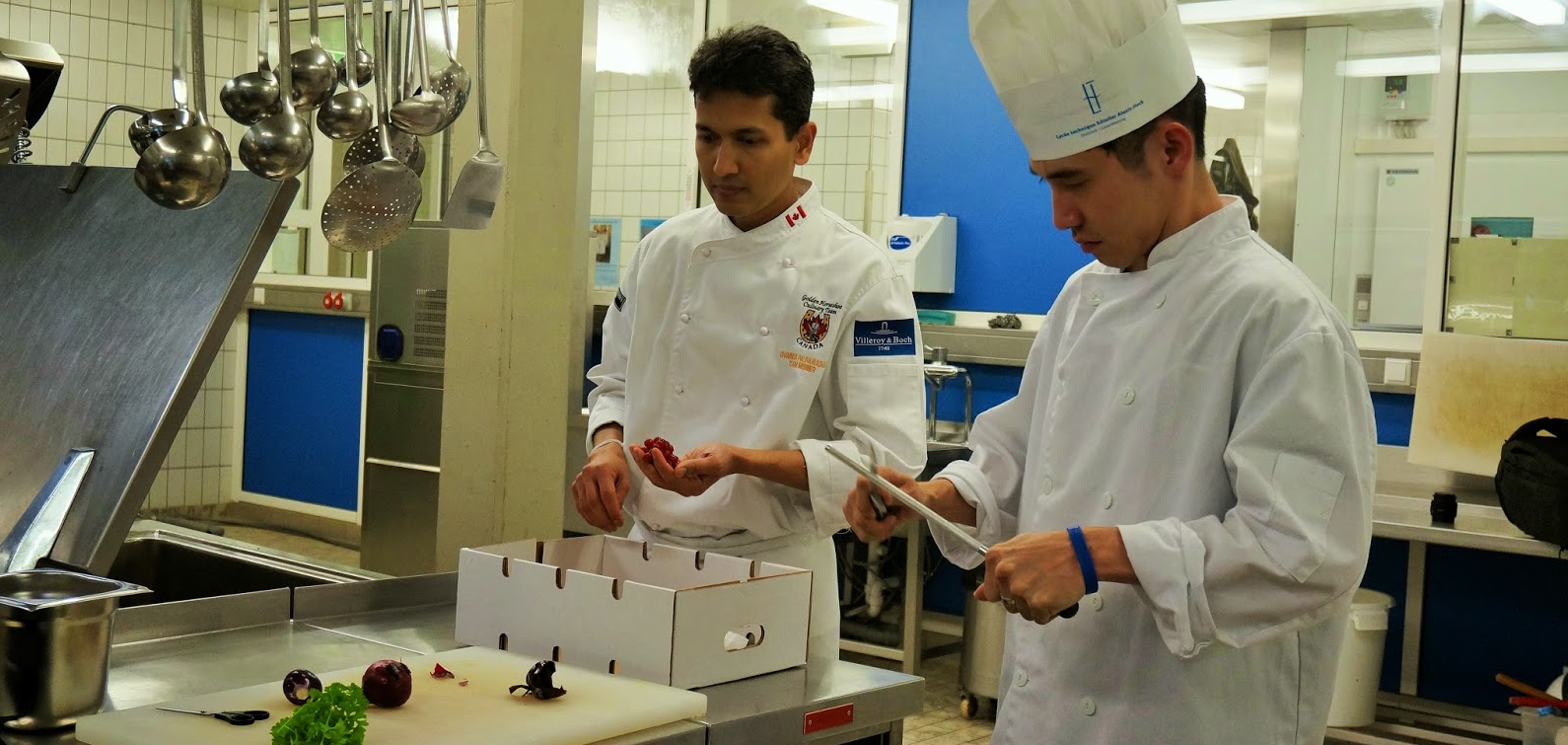 Special needs student Thien Oliver Nguyen was selected by the team from the local non-profit community agency as a student-in-training. Chef Tony Fernandes, Team Coach and Manager says, "Giving back to the community is very important. It's a legacy we want to establish. This is a combined effort by the Culinary Chefs of Canada to help Oliver accomplish his dream of becoming a Chef someday" "We will continue to support our clients whether special needs, professional trained immigrants, youth or anyone that needs a jumpstart with their career", explains Valerie Alphonso, Executive Director, Community Outreach Canada.
About Community Outreach Canada:  Since 2007, this grassroots community-based non-profit organization has created and implemented a number of successful programs to the diverse population across Canada with a special focus to support clients in Ontario.  
12-week employment mentorship program is offered to new immigrants; the SECOND CHANCE program is offered to all members within our local communities across Scarborough, Durham, Peel and York region.  Our newest program focuses on Employment Supports to individuals with special needs in the culinary and hospitality industry.
Challenging ordinary students with exceptional leadership skills to become Extraordinary Chefs.

Students from various colleges, universities, chef schools, experienced chefs invited to participate.  
Selection by award winning Canadian Chefs based on the following criteria but not limited to:
Culinary skills including knife-handling and knowledge of basic cooking methods, as well as understanding of culinary terminology
Fast learner with adaptability to quick changes
Team player with readiness to participate
Work more than 8 hours in one shift
Accept directives and willingness to carry these through
Showcase excellence in workmanship
 Experience a lifetime opportunity to compete internationally. 
COURSE INFORMATION
Foundational Course: 1 semester (12 weeks)Students interested in learning the basics of culinary. No experience. Free to clients on OW.
Advanced Course:  2 semesters (30 weeks)
Students interested in advancing career as Red Seal Chef. Must have experience in culinary.
Competition Training (Specialized program)
Chefs, Students with exceptional culinary skills wanting to participate in national and international competitions.
Attach your resume/profile and explain why you want to be a part of this training (100 words)
Learn about other free culinary training workshops and programs: